Get Started
This course is currently closed
Login
Accessing this course requires a login. Please enter your credentials below!
Lost Your Password?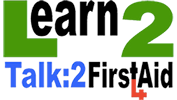 This Award is often referred to as 'Internal Verifier' (IV)
This Training Qualifications UK qualification is designed for those who maintain the quality of assessment from within an organisation or assessment centre. This qualification is a requirement by some Awarding Organisations and Sector Skills Councils in order to carry out an internal verification role for certain qualifications.
It is appropriate for learners aged 19+ who:
You may find it beneficial to purchase the following book prior to the course (and to support your assignment research):
Achieving Your Assessment and Quality Assurance Units (TAQA).
Ann Gravells. ISBN: 978-1446274453 (Amazon link)
£415 per person (open courses)
£2340 per group (group booking, multiples of 6)
(Reverse order – please read through to find your preferred date)
January 2021: Mon 11, Wed 20, Mon 25
October 2020: Wed 14, Thur 22, Fri 30 
July 2020: Mon 6, Mon 13, Wed 22
* REMEMBER – THIS COURSE INVOLVES HOME STUDY!! *
* Book your place through the website or via our freephone number *
* Places offered on a first come, first served basis *
* Pick up is available from the local railway station * 
* Please advise at time of booking should you require disabled assistance *