Get Started
This course is currently closed
Login
Accessing this course requires a login. Please enter your credentials below!
Lost Your Password?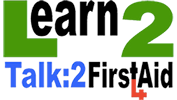 This Award replaced the Level 4 Certificate Teaching in the Lifelong Learning Sector (CTLLS)
This Training Qualification UK (TQUK) qualification prepares trainee Tutor/Assessors to deliver learning programmes in a variety of contexts. It offers trainee teachers and individuals currently training and assessing, the knowledge and understanding required for teaching.
It is appropriate for learners aged 19+ who are:
(A) Understanding roles, responsibilities, relationships in education & training*. L3, 3 credits
(A) Planning to meet needs of learning in education and training. L4, 3 credits
(A) Delivering education and training. L4, 6 credits
(A) Assessing learners in education and training. L4, 6 credits
(A) Using resources for education and training. L4, 3 credits                                                                                                                                
(B) Evaluating learning programmes. L4, 3 credits
(B) Understanding and managing behaviours in a learning environment. L4, 6 credits
(B) Understanding principles & practices of internal assuring quality of assurance**. L4, 6 credits
* This unit does not need to be repeated if already completed as part of a L3 Education and Training qualification *
** This unit is the theory unit of the L4 IQA (Internal Quality Assurance) qualification (Internal Verifier) **
You may find it beneficial to purchase the following book prior to the course (and to support your assignment research):
Practical Teaching: a Guide to Teaching in the Education and Training Sector. Linda Wilson. ISBN: 978 1 40807 602 6 (Amazon link)
£600 per person (open courses)
£3450 per group (group booking, multiples of 6)
* The listed course date (25/12/20) is a permanent open course date to allow learners to book and pay online (the course will not be delivered over one Christmas Day in 2020)!! *
* Delivery co-ordinated in response to received enquiries and individual learner needs *
* Book your place through the website or via our freephone number *
* Places offered on a first come, first served basis *
* Pick up can be available from the local railway station * 
* Please advise at time of booking should you require disabled assistance *