Get Started
This course is currently closed
Login
Accessing this course requires a login. Please enter your credentials below!
Lost Your Password?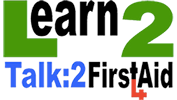 This Award replaced the Level 3 Award in Preparing to Teach in the Lifelong Learning Sector (PTLLS)
This Training Qualifications UK (TQUK) qualification provides an introduction to teaching and training in a variety of contexts. It offers trainee teachers and individuals currently training and assessing, the knowledge and understanding required for teaching.
It is appropriate for learners aged 19+ who are:
(A) Understanding Roles, Responsibilities and Relationships in Education and Training **. 3 credits, 12 GLH
(B) Understanding and Using Includive Teaching and Learning Approaches in Education and Training. 6 credits, 24 GLH
(C) Understanding the Principles and Practices of Assessment***. 3 credits, 24 GLH
** Learners may be required to submit an assignment addressing these outcomes prior to course commencement
*** This unit is accepted as an Assessor qualification by some organisations, e.g. the HSE (Criteria for First Aid Training)
You may find it beneficial to purchase the following book prior to the course (and to support your assignment research):
Practical Teaching: a Guide to Teaching in the Education and Training Sector. Linda Wilson. ISBN: 978 1 40807 602 6 (Amazon link)
£350 per person (open courses)
£1950 per group (group booking, multiples of 6)
Individual 2020 Course Delivery Dates
(Reverse order – please read through to find your preferred date)
March 2021: Mon 1, Tue 2, Wed 3, Tue 9, Wed 10
December 2020: Mon 7, Tue 8, Wed 9, Thur 17, Fri 18
September 2020: Mon 14, Tue 15, Wed 16, Mon 21, Tue 22
June 2020: Mon 15, Tue 16, Wed 17, Thur 24, Fri 25
* REMEMBER – THIS COURSE INVOLVES HOME STUDY!! *