Get Started
This course is currently closed
Login
Accessing this course requires a login. Please enter your credentials below!
Lost Your Password?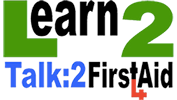 Automated External Defibrillator and Defibrillation (AED)
This four hour Automated External Defibrillator (AED) course is recommended for all persons who are likely to work in environments holding automatic defibrillator machines and may be called to use an automated external defibrillator, commonly thought of as 'electric shock' machines. Such places may include stadiums, shopping centres, health clubs, large factories, rural industries.
£60 per person
£400 per group (6 maximum)
Call us FREE on 0800 98 87 321 to discuss your UK First Aid training needs. We are happy to advise!